National AccessAbility Week 2023 – Removing Barriers
May 31, 2023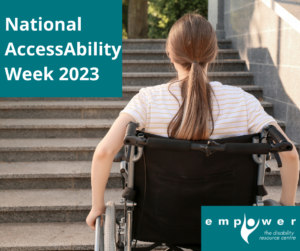 Another important part of National AccessAbility Week (NAAW) in Canada is highlighting the work of allies, organizations and communities that are removing barriers.
Empower would like to thank all the other community organizations working hard to remove barriers to accessibility and inclusion for their consumers and the general public.
We applaud communities that are building with universal design from the beginning, improving the accessibility of existing sites – both physical and digital – and working with organizations such as InclusionNL to make all areas of their community functional for people with disabilities.