Volunteer Week – Amanda Howlett
April 22, 2023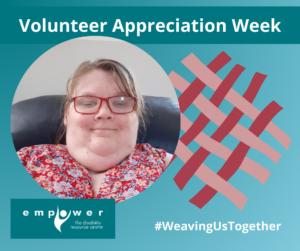 Hi, I'm Amanda Howlett and I got involved with Empower 14 years ago when it was the Independent Living Resource Centre.
I volunteer as a Board member as well as with Dinner Club and many other things to do with Member Services.
Volunteering has made me a better person.
In my free time I enjoy spending time with family, watching TV and being on the computer.